We make it simple – £75 all in.
We know it's not exactly the most exciting date on the calendar, but a vital one none the less. An annual service, ensures your boiler stays energy efficient, extend it's life and can avoid costly repairs.
Introducing ConstantCare™
for the ultimate peace of mind
Spread the cost of maintenance and repair, and get unlimited call outs for your boiler in one easy monthly payment.
ConstantCare™ Bronze
£11.99 per month
(£100 Excess)
An annual service
Unlimited call outs
Most popular
ConstantCare™ Silver
£16.99 per month
(£50 Excess)
An annual service
Unlimited call outs
ConstantCare™ Gold
£18.99 per month
(£0 Excess)
An annual service
Unlimited call outs
What's included in all plans
Gas fired central heating boiler, flue and controls
Thermostats, heating controls, circulating pumps and motorised valves
Hot water, feeds, expansion tanks, cylinders and immersions
Checking and adjusting the system pressure
Confirmation in writing that the service has been carried out
Cleaning the condensate trap
Checking the flue and ventilation are in accordance with Gas Safety (Installation and Use)
Visually checking and bleeding radiators, if necessary
A visual check of the hot water cylinder
Why service your boiler?
Save Money
A healthy, well-looked after boiler lasts longer and is less likely to break down, saving you money in potential repair and replacement costs.
Safety
If Gas Appliances are not properly maintained or installed incorrectly, then they can cause serious illness and even death from carbon monoxide poisoning.
Keep your warranty
If your boiler is still under warranty of a guarantee, then one of the common conditions is that you have it regularly serviced.
Be Energy Efficient
A boiler service will check that your boiler is running efficiently.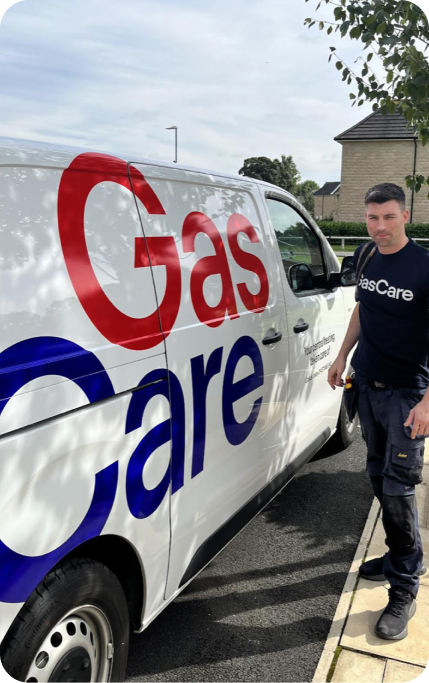 It's easy to say you're trusted.
We let our customers do the talking.